The Georgia Public Safety Training Center offers a wide variety of online training in the form of self-guided instruction. These courses consist of recorded presentations and supplemental handouts based on structured learning objectives. Most interactive online courses provide 1 or 2 hours of POST credit and are an excellent source for in-service training.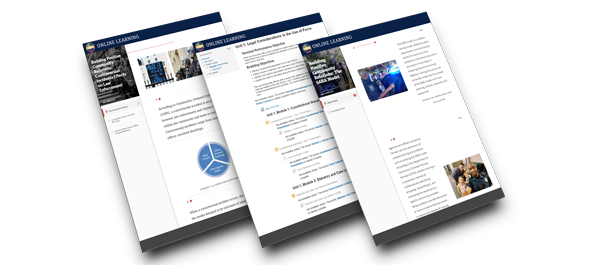 This lists our independent online learning
courses and allows you to register.
Governor's Initiative Online Courses
GPSTC has developed four new courses to meet the Governor's Initiative for 2018:
Under the Governor's Initiative training requirements, P.O.S.T. certified law enforcement officers are required to take courses covering the Use of Force, De-escalation, and two credit hours of Community Policing.