The Georgia Public Safety Training Center offers a wide variety of online training in the form of self-guided instruction. These courses consist of recorded presentations, interactive assignments, and supplemental handouts based on structured learning objectives. Most interactive online courses provide 1 or 2 hours of POST credit and are an excellent source for in-service training.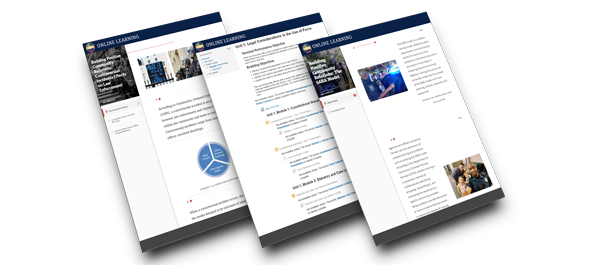 This lists our independent online learning
courses and allows you to register.
Governor's Initiative Online Courses
Use of Force and De-escalation training are required of all sworn law enforcement officers in the state. Officers must also complete a minimum of two hours Community Policing training every year.
These courses are inclusive of, not in addition to, the 20-hour continuing education required by O.C.G.A. §35-8-21.